You, me, let's make
the magic
"To be able to craft bespoke pieces that uniquely express an individual is a rare and special thing. The relationship between jeweller and client is intimate, and I love working with my customers and my team to offer a tailored customised approach, drawing on a unique combination of skills, experience and a love of rare materials."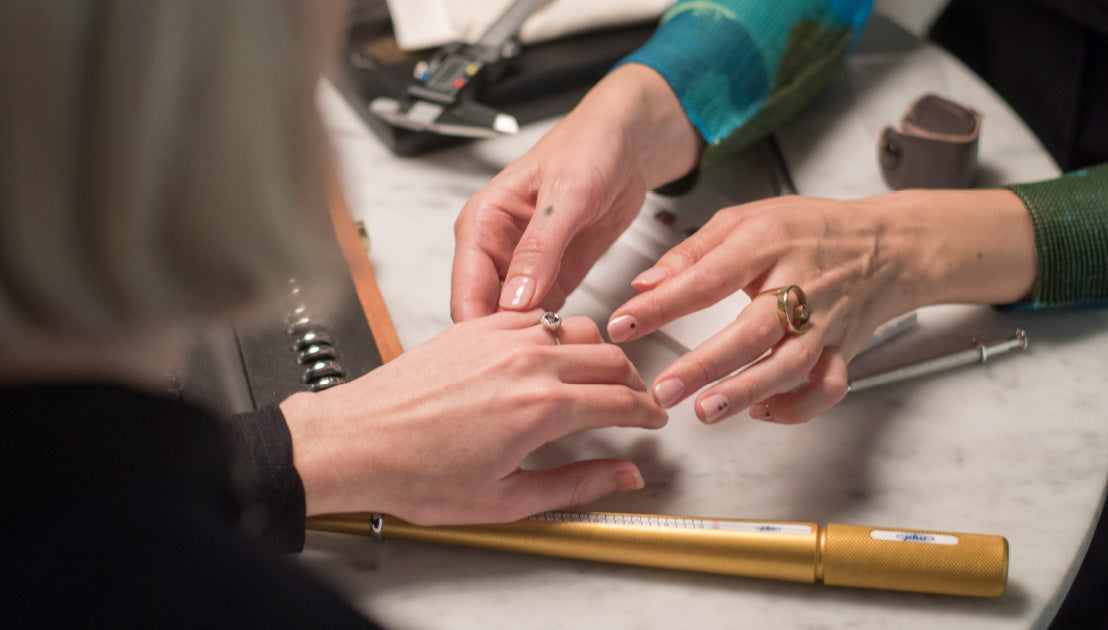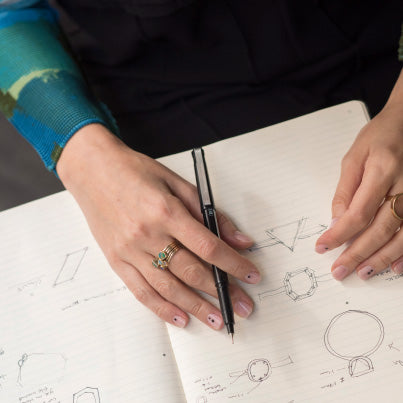 1 –
We are specialists in the creation of bespoke contemporary and fine jewellery, and draw on 20 years of expertise to help guide you through the process of having something custom made to your specifications. We work with clients in Melbourne, around Australia and also internationally, making custom variations of our existing designs, or creating wildly imaginative commissions that are as unique as you.
2 –
Whether it be a bespoke engagement or wedding ring, a design that marks a life milestone, or a piece to honour and celebrate a personal achievement, our expert team will guide you through the custom process.
Book a bespoke appointment and we'll help guide your design direction, metal, ring size and diamond and gemstone options.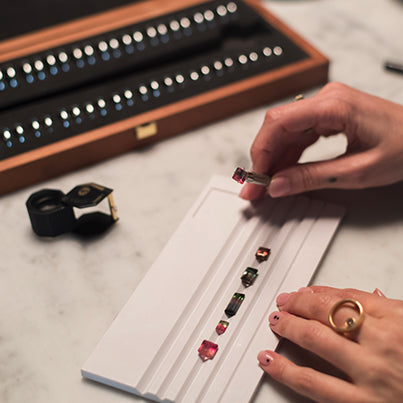 3 –
Melanie and her team source the finest gemstones for you to consider, via her extensive industry contacts. From unique freeform Australian parti sapphires, vibrant Australian opals, architecturally cut diamonds or colourful custom cut gemstones.
We also specialise in revitalising your heirloom jewellery, reworking your sentimental treasures to create a Future Classic piece to be cherished now and into the next generations to come.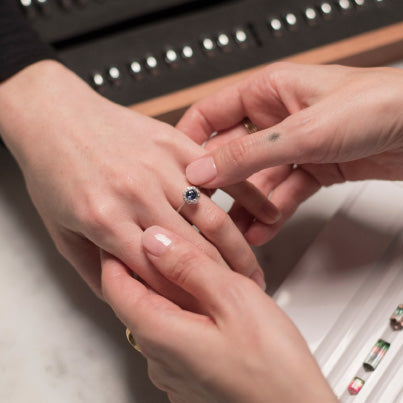 4 –
Once confirmed, a bespoke piece of jewellery will take approximately 6-8 weeks to be crafted right here in our Melbourne workshop (in some special cases, we can work to tight timelines). Once your piece is complete we can help arrange an independent insurance valuation, and organise secure delivery.
Make an appointment and let's create something special and unique, entirely for you.
Want to know more? Head to our FAQs page to see more answers to your bespoke queries.
Bespoke Gallery