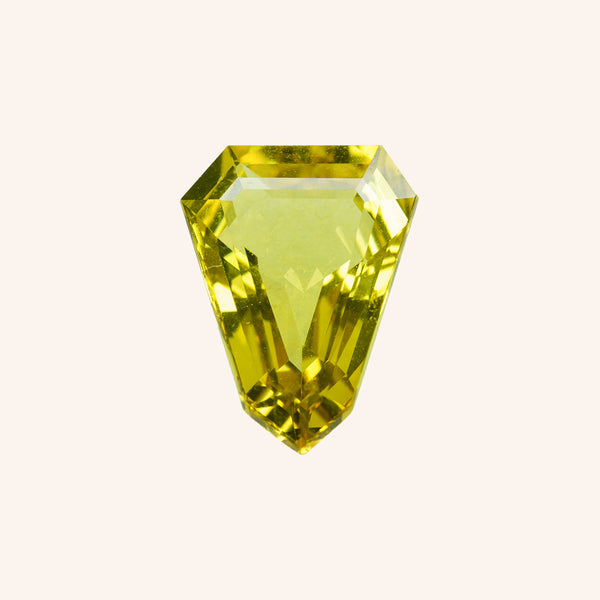 Mineral: Corundum
Colour: All colours except red
Moh's Hardness: 9
Birthstone: September
Anniversary: 5th & 45th
A much loved gem, the sapphire is second in hardness to a diamond and comes in a rainbow of colours, making it a versatile gem with excellent longevity and suitable for all jewellery. Colours include blue, violet, green, yellow, orange, pink, purple, and intermediate hues. Some stones exhibit the phenomenon known as color change, most often going from blue in daylight or fluorescent lighting to purple under incandescent light. Sapphires can even be white, grey, black, or brown.
History
The sapphire has a long history as a fine gemstone, prized for its colour and hardness and thought to symbolise nobility, truth, sincerity and faithfulness. One of the most famous sapphires of recent times is Diana Princess of Wales' engagement ring, gifted to her by Prince Charles in 1981 and featuring a 12 carat oval blue Ceylon sapphire surrounded by white diamonds. A Sapphire Jubilee is celebrated after 65 years on the throne, and in 2017 Queen Elizabeth II of England marked hers.
Care
Sapphires are very hard gems that are suitable for all kinds of jewellery, including rings. Second in hardness only to a diamond, they are an excellent choice for longevity but be aware that any stone can break if it is hit hard enough. Wear all jewellery with care and avoid exposure to abrasive materials and harsh chemicals.
To clean, soak your sapphire piece in a dish of warm soapy water and use a soft toothbrush to gently brush away any built up residue. You can also use a jewellery cleaning cloth or professional jewellery cleaning products developed to be safe on sapphires. Professional jewellers use an ultrasonic machine to clean your sapphires; bring them in for an annual clean and check.
Sapphire Pieces